It's usually a safe bet to assume that any hotel would like to increase its revenue and acquire more profits. High-performing hotels foster a culture of constant improvement and regularly ask, "How can we grow and sustain increasing levels of income?"
 Believing that there are a number of different income growth strategies that hotels can use to generate much-needed revenue, each strategy comes at a different "price." While some revenue sources are easy to implement and require little technical expertise, others might be perfectly suited for the missions and strengths of your hotel, yet require a more significant investment.
 It is well known information for everyone working in the hotel industry that revenue stream comes through rooms, Food & Beverage, banquets and ancillary revenues, etc. This is why there is a new emphasis today on total guest revenue. However, we still believe that there are so many missed opportunities for possible sales in any hotel, although sales can depend on a complex combination of factors that can be affected by anything starting from customer service and behaviors to bad weather.
 Revenue growth and exploring new revenue resources is the aim for everyone and it is everyone's business, so why can't we make it part of everyone's daily work routine. Every employee wants to be part of a company's growth agenda, but most don't know how. Hotel management needs to provide them with both information and tools, starting with making revenue growth an inherent part of daily conversations, meetings, and presentations.
 Revenue Management
 We have all heard the old motto/pivot of Revenue Management:
 Selling the right product, to the right customer, at the right time, at the right price, through the right channel, results in the application of disciplined analytics that predict consumer behavior at the micro-market level and optimize product availability and price to maximize revenue growth.
 While there have been some changes over the years, the fundamentals remain the same. And here comes the role of Revenue Management implementation in your hotel as a great tool for new revenue resources since it is considered one set of revenue maximization activities meant to improve the profitability of your hotel and link strategies and tactics for your business among your team members. While it marries multiple aspects of your management structure and control – including pricing, revenue stream, and distribution channel management, Revenue Management brings together marketing, operations, and finance to achieve your target.
 Although Revenue management has become more complex than ever, it is potentially more rewarding too. It requires the whole organization to pull together, believing that the right Revenue Management implementation can really drive results, creating not just revenues but profits. It does not have to be seen as a complex activity center. We have to see it as opportunity management, a course of action that will pay measurable dividends in direct proportion to the investment in time, effort and technology.
 Capitalizing on potential revenue sources is the aim for everyone. Discovering hidden and potential revenue sources outside and within the hotel business unit can be capitalized on more by learning about everything from outlet point of sale incentive programs to comprehensive retail strategies and the marketing concepts that drive them. Every hotelier should take advance steps to achieve the overall goals.
 Remember that effective Revenue Management means measuring the value of a guest not just in terms of room rate or REVPAR or GOP but also in terms of potential for other profit centers such as F&B, and the spa. Other attractions within the hotel facility, aided by a correct process can significantly increase revenues of capacity-constrained through better inventory management and pricing.
 SWOT Analysis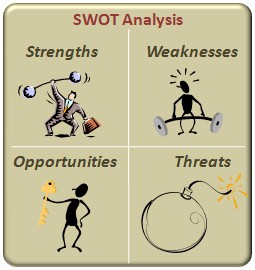 In using another simple and basic tool to identify new revenue resources for any hotel, hotel teams should start with the SWOT analysis of their hotel. SWOT, often used to assist in strategic planning processes, enables hotels to assess their current financial resource strengths and weaknesses and evaluate the opportunities and threats around them. The result of an accurate SWOT analysis is a refined set of statements about your hotel that will help you target your focus in generating more revenue.
 Once you have a list of statements about your hotel, you can begin to prioritize the statements in each SWOT area. Circle the two or three in each area that are most urgent and important, and then ask and discuss the following with the hotel team:
          1- Where can a revenue source capitalize on strength areas?
          2- What weaknesses must we minimize or eliminate to gain the best advantage for a new or enhanced revenue source?
          3- Which opportunities appear to support strength or help eliminate a weakness?
          4- Which of the threats could materialize in the next twelve months and undermine an income strategy?
 The strength areas in your hotel could be areas which can generate revenues but have never been looked at it before, or enhancing existing areas with different approaches. On the other hand, the weakness areas could be areas with high costs associated with them, i.e., electricity, food, etc. Trying some Go Green initiatives can help reduce costs in many areas where it can increase your GOP as a different approach for revenue resources.
 Taking the perspective of the often used SWOT diagram, we know that most organizations in decades past have focused on improving strengths and weaknesses and have neglected improving their capacity to deal with opportunities and threats.
 Six Sigma and Lean Operation
Six Sigma is a revolutionary business process designed to significantly reduce organizational inefficiencies thereby increasing bottom line profits. The concept is to eliminate defects that take time and effort to repair. In other words, it is a management philosophy that eliminates defects by emphasizing understanding, measuring and improving processes, resulting in increases to your organization's revenue by streamlining processes. XXXXXX
On the other hand, the aim is to maximize your organization's efforts toward delivering a satisfactory product or service to your customers and allowing your organization to allocate new revenue resources produced from your newly improved processes towards growing your business.
The Six Sigma methodology is universally recognized and defined as comprising the following five phases: Define, Measure, Analyze, Improve and Control (DMAIC). The breakdown is as follows: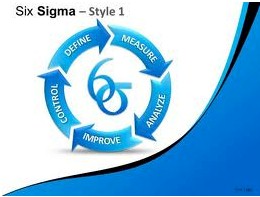 Define: Define the project goals and customer (internal/external) deliverables and needs.
Measure: Measure the process in place to determine current performance by quantifying the problem.
Analyze: Analyze and determine the root causes of any defects by examining the process options to meet the customer requirements, i.e. checking the hotel guest reviews, the hotel financial figures, Revpar, and GOP. It is a matter of checking all the data available.
Improve: Improve the process by eliminating defect root causes by developing the process to solve the original problem based on facts not assumptions.
Control: Control future process performance by sustaining the improvement result.
 Six Sigma and Lean Operation are not only new revenue resources to increase revenue and reduces costs, but it positively affects people by engaging them in improving the way they work. Since employees are the closest to the actual work (production of a product or delivery of a service) of any organization, they become the best resources to understand how to improve the efficiency and effectiveness of business processes.
 By participating in successful Lean Six Sigma projects, employees are able to build the confidence and develop the capability to become your business' most important assets since one project can include members from different departments such as, FO, Reservation, HK and F&B. Studies show that when employees feel that they have had a positive effect on the organization, they perform better, are more accountable and live happier lives. And once your employees get comfortable with Lean Six Sigma skills, they can continue to find and remove problems and waste in the organization.
 It is also a well-known fact that large international hotel chains tend to be quite slow in implementing new projects to allocate new revenue resources, especially when cost factors are involved. Therefore, this can be an ideal opportunity for independent hotels and small groups to capitalize on creativity. The rewards can be far greater than the risks associated with such initiatives.
 In the area of revenue streams and new revenue resources the sky is the limit for creative minds. Hotels should really aim to maximize revenue from every imaginable source as long as the core offer stays competitive and of good value to each guest with high profit ROI for the hotel management.
This article was published on hotelexecutive.com , to see the full article please click here