With conferences and event revenues accounting for a significant portion of a hotel's financial performance, an increasing number of hotel groups are starting to focus on these activities to support their facility's bottom lines. However, with the rise in prominence of conferences and events, there are a number of key issues that savvy revenue managers should consider to ensure that they are optimizing their conference and event spaces.
Given the maturity of room management within the revenue management sector, hotels are increasingly looking towards conferences and events as the next source of business growth. This is due to the significant contribution that conferences and events can make to the total revenues of a typical hotel – anywhere between 15 to 50 per cent and more of overall revenue in many cases. In a Cornell Hotel School survey on the Future of Revenue Management conducted with 500 revenue management professionals in 2010, a hotel's function space also rated as the most likely area that future revenue management practices will be applied to.
Conferences and events have been underestimated in the past by hoteliers due to a lack of in-depth understanding and appreciation of the positive benefits that these activities can bring. Additionally, the overlapping nature of the revenue streams across catering, function spaces and sleeping rooms add complexity to the overall business opportunity identification, which has slowed innovation in the areas of conference and events. In reality, an opportunity in one revenue stream can hardly be separable from the other. Rather than approaching conferences and events from business viewpoint, it may actually be more appropriate to approach it from the consumer's point of view. In this case, it is serving the needs of "groups" of people that have varying areas of needs in catering, function space and sleeping rooms.
Most experienced RM practitioners will understand that for any optimal Revenue Management process to work, the hotel must be able to effectively manage consumer demand through a thorough understanding and analysis of market segmentation, accurate demand forecasting and application of various levers for each of its products to be able to pick the optimal customer at the optimal price for the optimal time and the optimal product. The concept is the same whether revenue management is applied in rooms or function spaces.
While the process of managing each area within the conference and events cycle forms the basis of any sophisticated revenue management approach, the best results will only be achieved through optimal combination of the right processes, technology and people.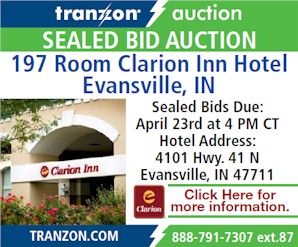 One of the primary issues needing to be addressed by any hotelier looking to enhance their returns from conferences and events focuses on developing the right forecasting methodology to predict demand for function space. This can be done via utilizing forecasting which is based on scientifically-driven calculations rather than based on experience or gut-feel. The forecasting should be performed with sufficient amount of granularity such as by segment or event type, day of week or time of day. Forecasting also needs to consider data points that provide overall picture of demand sources.
The advantage of drilling down to a fine level of detail (granularity) in relation to conference and events forecasting is that the evidence that you base businesses decisions on becomes much more accurate. The knowledge of expected demand-to-come at such granular level will allow the revenue manager to take a more sophisticated approach towards applying revenue management principles.
The development of any sophisticated data tracking, forecasting, yield management or pricing processes also need to be supported by the implementation of a standard set of key performance indicators which are consistently tracked, enforced and communicated across the hotel's team members. Establishing appropriate performance benchmarks will help to identifying weakly performing business areas such as months, days of week and segments, while helping management to devise strategies to improve the business. The benchmarks will also help understand positioning within the competitive set and market, and aid in devising strategies and working towards better relative performance.
Forecasting benchmarks for conferences and events need to be reflective of the optimal use of space-time, and include detail at a deep granular level (by function room, day of week and day-part etc). Some appropriate conferences and events metrics can include: Revenue per square meter (or feet), function space occupancy, revenue per available space-time (RevPAST) and contribution per available space-time (ConPAST).
It is vital that hoteliers ensure the appropriate data is made available for revenue management activities. To enable meaningful forecasting, performance measurement and other revenue management activities to be done, the right amount and granularity of data is required. In some hotels, this data may already be available in the sales and catering system. For hotels that rely on manual tracking of space usage, it is relatively straightforward to collect the right elements of data to produce a usable set of semi-automatic tools and reports that can get a Hotel started on conference & events revenue management while achieving optimization benefits.
To achieve optimal levels of revenue from conferences and events, hoteliers need to incentive their sales team on achieving quality of business, rather than quantity. Having the right forecasting, data and metrics in place may not result in optimal business without the sales team delivering the right piece of business with highest revenue impact to the hotel. Sales teams therefore need to be incentivised appropriately on the right measurements, to channel their focus on quality of business, rather than on single dimensional metrics such as sale volume or space occupancy.
Given the rise in revenues being generated by hotels through conferences and events, the very nature of a revenue manager's role is also set to change. This means that revenue managers must be able to adopt a more macro perspective of "Total Hotel Revenue Management", rather than spending their working days focusing solely on hotel rooms. Considering that conferences and events involve different business streams from catering, to function-space, to sleeping rooms, the ability to take into account multiple business streams will be increasingly important.
The revenue manager of the future will also have good analytical, leadership and communication skills if they want to make their mark in the industry. Analytical, leadership and communication skills are extremely important for hotels looking at optimizing their conferences and events business streams into the future. Being a relatively new field (which can be illustrated through the absence of automatic revenue management and conference and events systems on the market), analytical skills will be required to translate often raw, messy and complex data into business insights for decision making. The revenue manager will also need to act as the custodian of new conference and event revenue management practices, while promoting the adoption within the hotel.
Where conferences and events revenue management opportunities have not yet been fully explored in the past by hoteliers, revenue opportunities presented by these business streams mean that more hotels will be looking beyond room rates in the future to optimize revenues. For early-adopting revenue managers this presents opportunities not only to deliver significant benefits to their hotel group but also learn the key strategies and skills that are set to become critical to revenue management into the future.